Anchor Bar
Located north of Downtown Buffalo at the intersection of Main and North Streets initially established in 1935. Most famous for being the birthplace of Chicken Wings known outside the Buffalo area as Buffalo wings.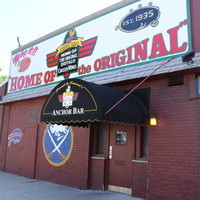 City Hall & McKinley Monument
Located at the intersections of Delaware Avenue, Court Street, Genesee Street, and Niagara Street, It is the central hub of Joseph Ellicott's original radial street pattern that he designed in 1804.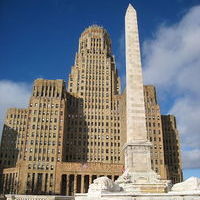 Canalside
A historic redevelopment district that was once the western terminus of the Erie Canal. The Whipple Bridge, canalside ruins, and naval park and museum are just some of the attractions.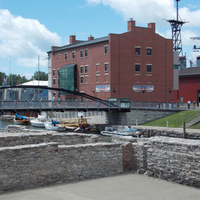 Erie Basin Marina
One of the most beautiful places in the City containing a waterfront path, private marina, public park, waterfront observation tower, restaurant and ice cream shop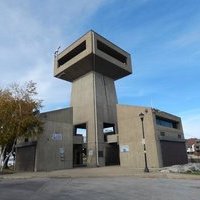 Naval & Military Park
Home to the only guided missile cruiser open to the public (USS Little Rock), a destroyer (USS The Sullivans), and a submarine (USS Croaker)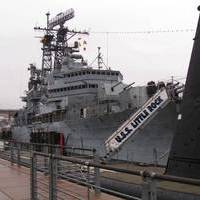 Flying Bison Brewery
Flying Bison Brewing Company is a packaging brewery located in the city of Buffalo, and the first stand alone brewery to operate in the city proper since Iroquois Brewing closed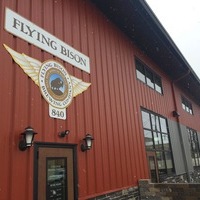 Old County Hall
On the National Register of Historic Places, the place where President Grover Cleveland began his political career and the seat of County Government. It is an important example in Buffalo of High Victorian Gothic architecture, the preeminent style of the Gilded Age.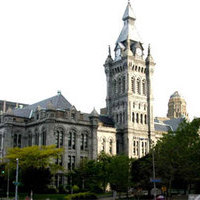 Buffalo Niagara Medical Campus
A consortium of the region's premier health care, life sciences research, and medical education institutions, all co-located on 120 acres at Main and High Streets, dedicated to creating a world class health, science, and innovation district.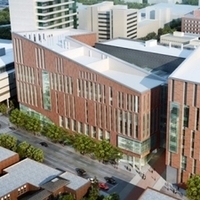 Coca Cola Field
Coca-Cola Field, home of the Triple-A Buffalo Bisons of the International League, was completed prior to the team's 1988 season. Still one of the largest parks in all of Minor League Baseball, the jewel of Downtown Buffalo continues to be the standard in the realm of sports stadiums.